DISCOVER HOW EASY IT IS TO LEARN THE GUITAR
Even If You Have No Time and Don't Know Where To Start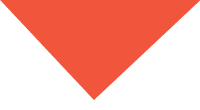 Dreamed Of Playing Guitar ?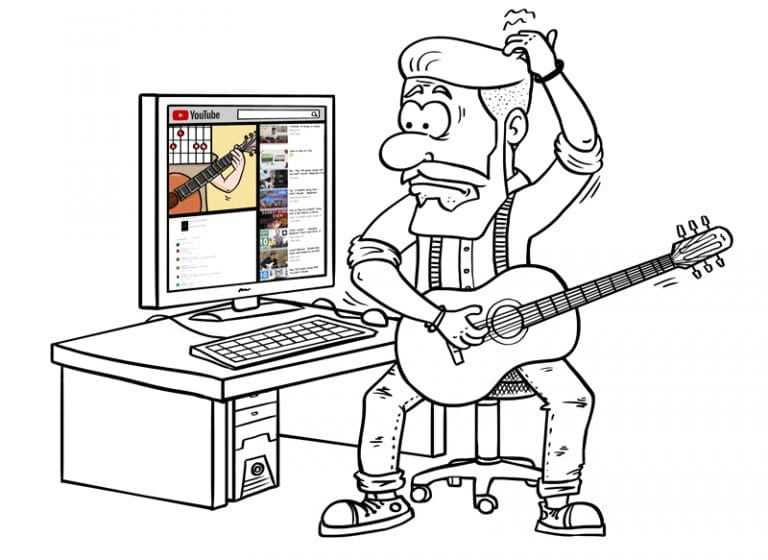 Don't get me wrong YouTube is an amazing resource, however many guitarist's spend hours searching for the right lessons and hopefully a qualified instructor. Waiting for adds, going from one video to the next can be a major distraction. FREE may seem like the logical choice but unfortunately you can't buy back time.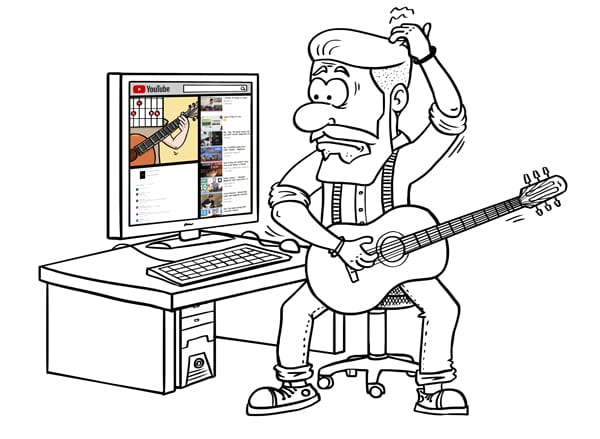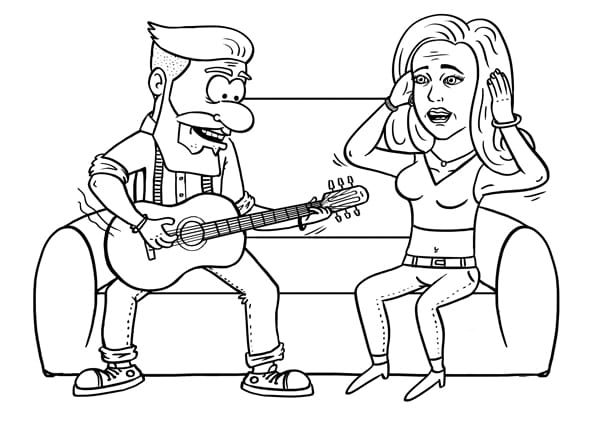 Practicing Making Mistakes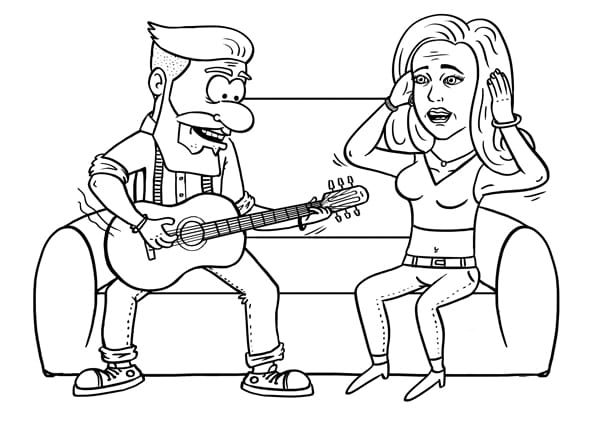 Without a qualified teacher driving your lessons it's easy to pickup bad habits, and unfortunately reinforce them. Practicing making mistakes is  a trap many beginners fall into, however you can easily avoid this and save yourself a mountain of time and frustration.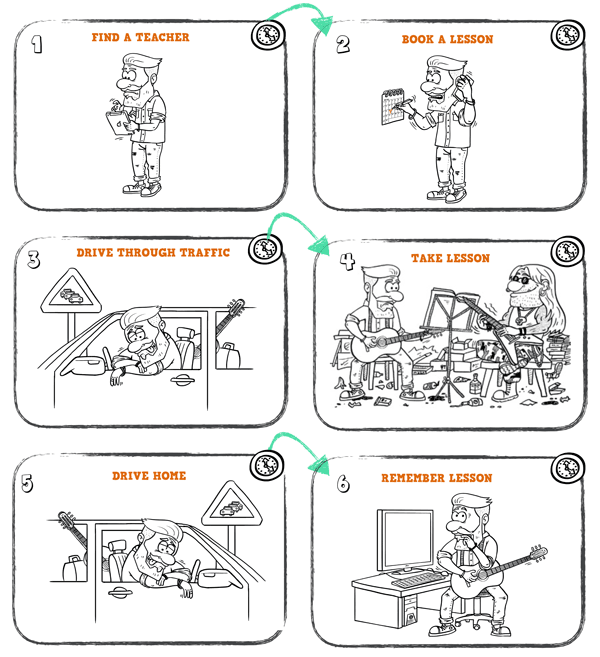 With work , chores and kids, finding time to pickup the guitar can be challenging. Then theres finding the right teacher, getting too and from lessons and beating traffic. It can easily slip into the too hard basket. Not to mention the costs: a one hour lesson costs on average $65, some teachers charge less, I charge more, but if you look at the figures over a year it can get pretty expensive.
What if there was a simpler way that was many times more effective then the OLD WAY of learning the guitar? 
What if you could SAVE a mountain of time and money and spend more time having fun playing the guitar rather then stressing out in traffic getting to and from lessons?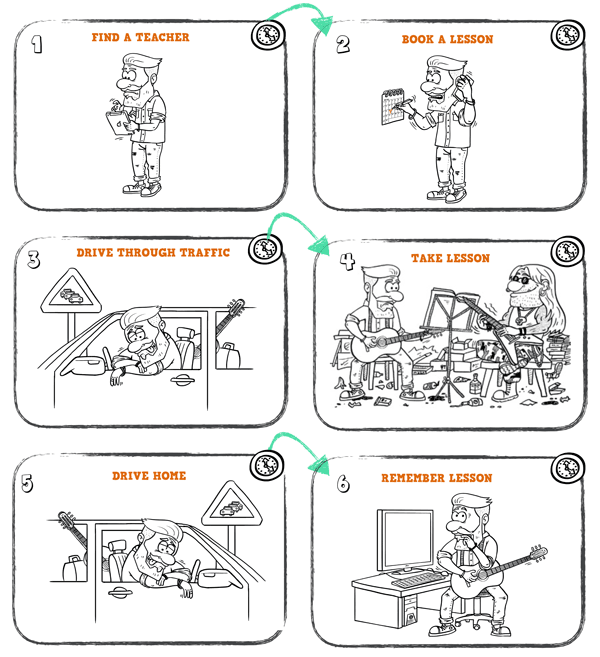 Guitar Mastery Unlocked Volume 1
Here are just some of the things
By Hundreds Of Students...
I've been performing and teaching professionally for over 20yrs and I understand learning (and teaching) from two important perspectives: the self taught approach and the music school approach. I've walked both paths and and for the majority of my teaching career I've not only had as many students as I could handle, I've often had a waiting list.  
I know how to get beginners from point A to point B using a simple system that anyone can follow. This package of learning materials is the culmination of over 20 yrs teaching experience. A finely tuned system designed to take the beginner by the hand, every step of the way.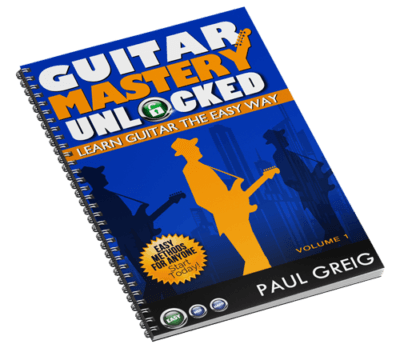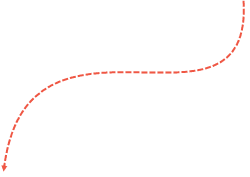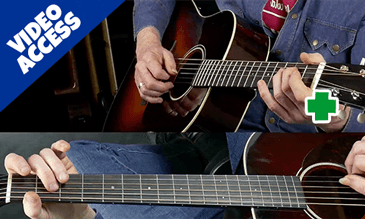 Plus You Will Also Receive...
Over 3 hours of High Definition Video lessons made with the complete beginner in mind. All the lessons are laid out systematically in an easy to follow learning environment. No waiting for youtube adds and other distractions, straight to the point video classes shot with 2 cameras so you wont miss a thing.
Plus exclusive bonus ( limited time)
Get Personal Feedback On Your Playing
It's simple and easy. Just log in and send a video to Paul and He will personally respond to it by sending you a private video assessment of your playing. You get 1 FREE with the Guitar Mastery Package Valued at $60.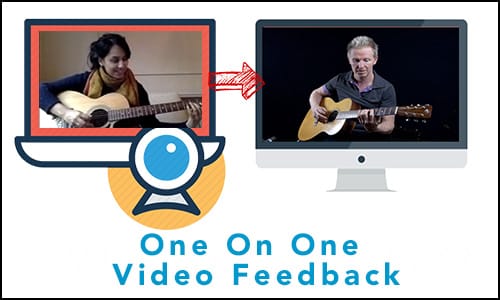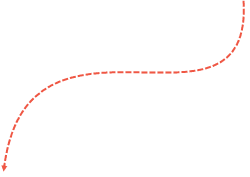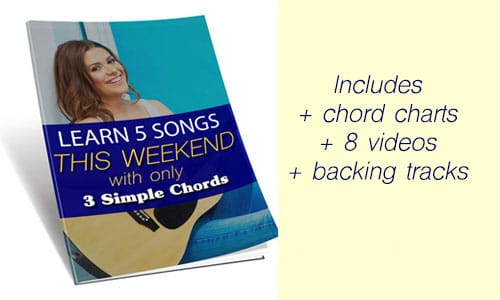 LEARN 5 SONGS IN A WEEKEND
Learn 5 popular songs using only 3 chords and a capo. This class is perfect for beginners and has been a real confidence booster for many of my private students. During the classes I share a little secret that most guitarists miss when it comes to strumming and singing at the same time. This trick is so simple but extremely effective, many of my private students are amazed at how this has helped them..
Playing the guitar is based on muscle memory and training the fingers to move as efficiently as possible. 

I am going to show you how 15 minutes of focused practice improves your guitar playing exponentially. 

Many of my students are blown away by the progress they make following this simple system. You will also develop a real insight into how to get the most from your practice time.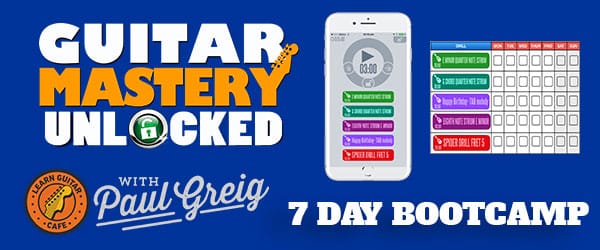 Carry A Pro Teacher With You 24 - 7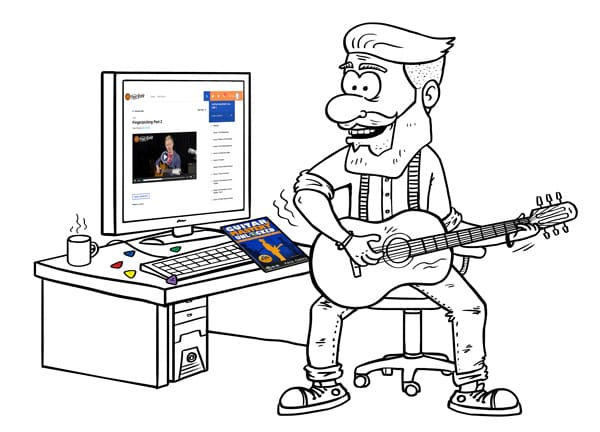 Guitar Mastery Unlocked can be viewed on your mobile device, tablet or desktop. Not only will you have the video classes, the hard book contents are also available in a digital format, just in case you don't have the book with you.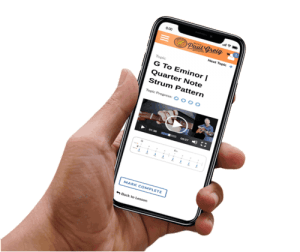 Check Out Some Of The Videos