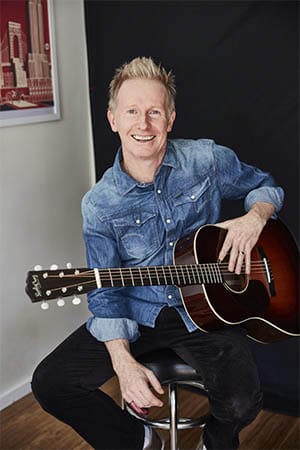 My name is Paul Greig I've been playing guitar as a live performer and session musician for over 20 years, performing alongside some of the finest musicians in Australia. I was born and raised in Tamworth, Australia's country music capital, where it was as a teenager that I was first bitten by the guitar bug. I became obsessed with learning whatever I could, inspired by many ace blues, country, and rock players in my home town.
To continue my development as a musician I finished my degree in contemporary music, majoring in guitar and composition. I had the good fortune to study with top notch players and composers from Australia and abroad including the legendary Jeff "Skunk" Baxter of Steely Dan and The Doobie Brothers fame.

It was while studying jazz for my degree that I began to see the connection between the theoretical aspects of music and the country, blues, and rock riffs and licks that I learned and played during my teenage years. So I understand learning (and teaching) guitar from two important perspectives: the self-taught approach and the music school approach. 
In 2006, I released my debut solo album, with one of the tracks reaching the finals of The John Lennon Songwriting Competition. 
Current Projects : The Tangled Souls
The Tangled Souls music is a soulful, melting pot that weaves effortlessly through genres and time. With deep roots and a contemporary sensibility they can transport you with their infectious melodies and grooves. Charlotte's soaring expressive vocals and Paul's soulful guitar may just give  your ears that mood installation you have been waiting for….