I know absolutely nothing about the guitar, but want to get off on the right foot. I want to learn all the basics first, have fun and build a solid foundation for years to come.
This is the perfect introduction into finger style guitar for beginners or intermediate players. Take this free class and learn 3 very important aspects most beginners miss when it comes to fingerpicking.
Discover how fun and simple it can be to learn blues guitar whether your a total beginner or your wanting to refine your blues playing. 
If you want to learn the art of playing slide guitar your in the right place. I can share with you the techniques, tunings and tricks used by many great slide players. 
A FUN AND EFFECTIVE WAY TO LEARN GUITAR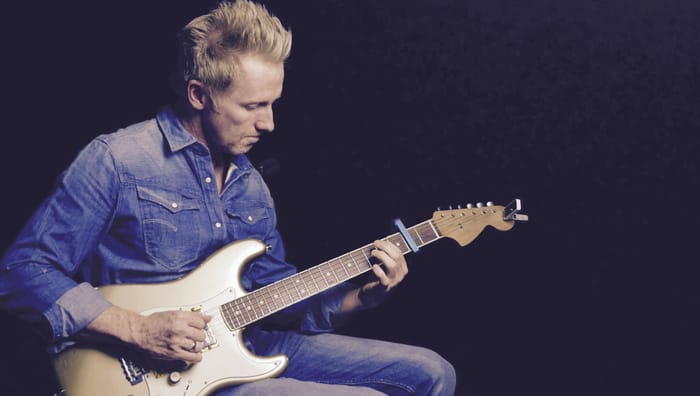 Welcome to Learn Guitar Cafe, the culmination of my 25 yrs experience as a professional player, composer and music educator. If your searching for a fast and fun way to learn guitar your in the right place. 
THE BENEFITS OF PLAYING GUITAR
Not only is it fun to play guitar at home to de-stress, its a great avenue for meeting other musicians or guitarists. Whether you want to play for fun or take it to the stage theres a course here that can help you reach your goals. Sadly many people feel they can't find the time or have missed the boat, or simply get lost in the plethora of online content. The truth is you can begin to learn the guitar at any age, in fact I have students who have started in their mid 60s and one student who started at 83 years of age.