This is the first position pattern based on the C Shape which is of course just an open C chord. This shape becomes moveable as soon as we change the key, then we can move from this position by simply using a bar in front of the chord. Don't be to concerned about that now if it doesn't make sense – just learn this pattern and make a strong start.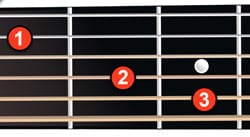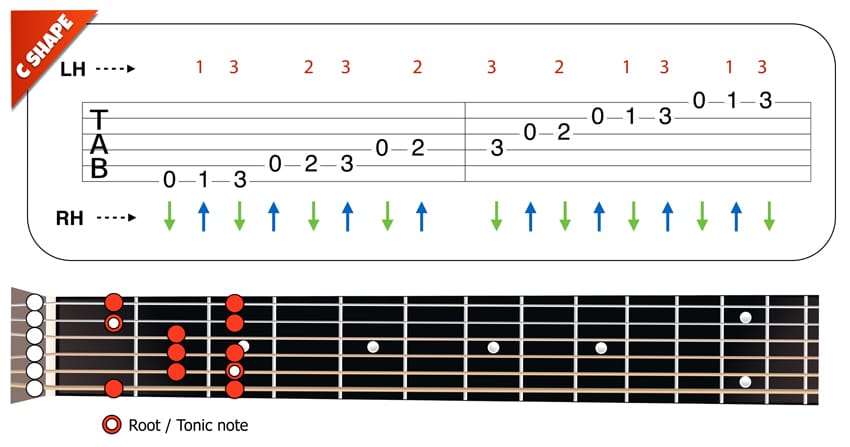 CLOSE UP WITH NOTE NAMES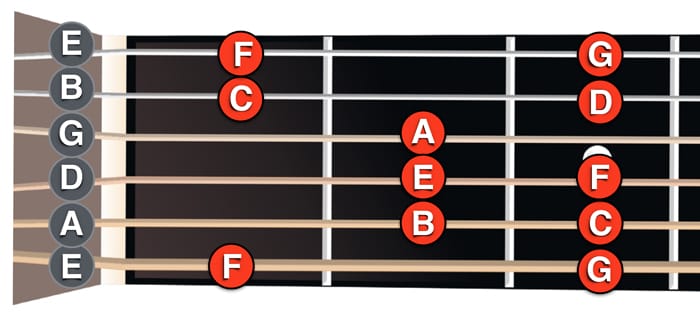 BACKING TRACK C MAJOR
Now its your turn, use the backing track below and play simple quarter notes as I do in the example underneath this track
EXAMPLE PLAYING THE SCALE AGAINST THE BACKING TRACK
In this example I am playing the scale against the backing track using simple quarter notes. The scale takes on a different meaning now there is a backing track and hear how the notes C E and G sound very strong against the chord.

NOW PLAY THE NEXT 4 PATTERNS IN THEIR RESPECTIVE POSITIONS JUST LIKE I AM IN THE EXAMPLE ABOVE.